Dragonwrath: Sanguinne [COMPLETE!]
FangFarter: Jaderogue [Stage 3: 44/60 Gem Clusters]
Diving back into 25-man raiding, Arcturus has CLEARED the 25-player version of Dragonsoul!
More like Deadwing, am I right?
Hurr hurr.
Arcturus's first Dragonwrath has finally been completed by Sanguinne!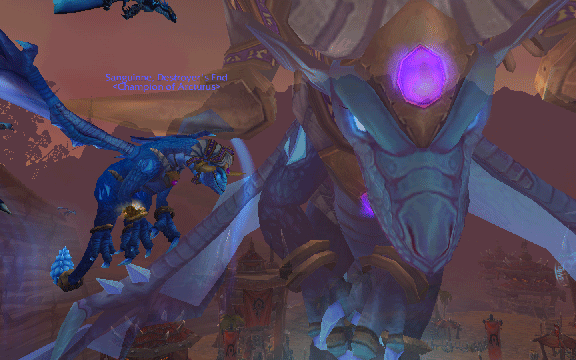 Congrats, Sang! And thanks to all the guildies who helped out along the way!
Don't forget to snag your tiny Tarecgosa minipet.